English Wedgwood footed bowl in solid Primrose yellow jasper decorated with white bas-relief in the Prunus pattern. by nicethingswa
https://www.etsy.com/listing/1028707660/english-wedgwood-footed-bowl-in-solid?ref=rss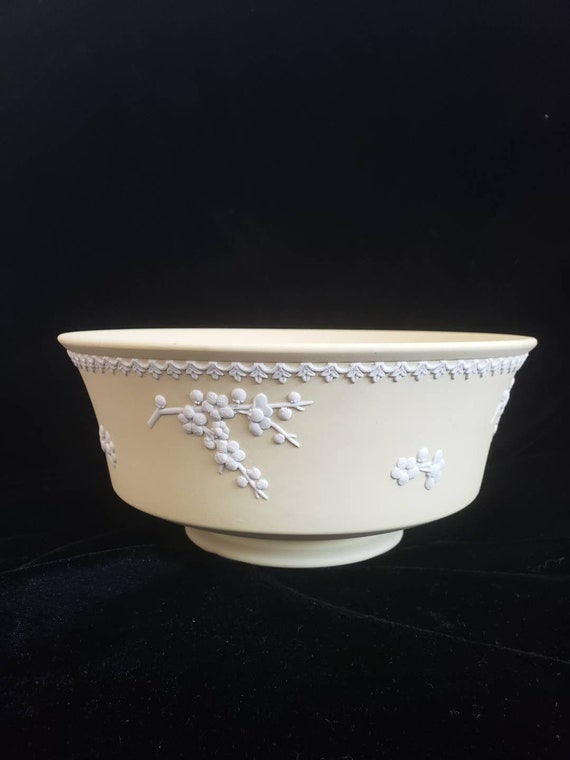 260.00 USD
Vintage English Wedgwood footed bowl in solid Primrose yellow jasper decorated with white bas-relief in the Prunus pattern. Made in England in 1976 and illustrated on page 172 of Wedgwood Ceramics, by Daniel J. Keefe III, 2005.Not a common color or pattern of Wedgwood Jasperware found today, this large primrose prunus emperor bowl Is extremely scarce .
The Japanese-inspired decoration around the outer body consists of flowering branches alternating with blossoms under a delicate foliate garland encircling the upper rim. Excellent condition, measuring height 4in. H x 8 in. diameter.
Impressed marks on base: Wedgwood / made in England / W / 76.